Beautiful Tile Flooring in
Bluffdale

, UT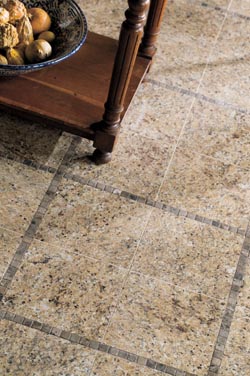 Find beautiful tile flooring in Bluffdale, UT at Bowcutt's Flooring America. We carry a wide range of products for homes and businesses throughout the area. Whether you want to upgrade your kitchen, entryway, or bathroom, choosing our slate, porcelain, or ceramic tile will help you create the look you want. Our sales team is happy to provide you with extensive options to make any area stand out for all of the right reasons.
Shop for New Ceramic Tile & Other Products
Find everything you need for your tile flooring project at our local store. Our showroom is stocked with ceramic, wood-look, porcelain, and slate tile styles to accommodate a full range of preferences. Whether you want a mosaic pattern or the classic look of stone tiles, we stock the right look to match your budgetary needs from top brands.

Because we are part of a nationwide franchise that has the collective buying power, we can offer lower prices to our customers. Our individual store has been open for more than 24 years, and during this time we have provided the local community with stunning collections of commercial and residential tile flooring.
The Benefits of Tile Flooring
Dreaming of a new style for your home or business? With the collection of tile flooring at our showroom, you will bring all of your design ideas to life. Our collection of products includes a wide range of different looks for rooms of every size.

Whether you see tile flooring as a style you want throughout your home or as an option you want to add to select rooms, you will reap the benefits that are associated with these materials. With an easy installation of our products, you will see just how the functionality and appearance of your home improvement. No matter which type of floor tiles you choose, you will enjoy all of the following benefits when you shop with us:
Durability against Wear and Tear
No Damage from Moisture or Humidity
Scratch Resistance from Pets and Children
Easy Cleaning, Especially Against Major Spills
Eco-Friendly Flooring Options Made from Natural Materials
Sizing and Styling Options to Match All Design Aesthetics
Easy Replacement if a Tile Breaks or Is Damaged
Complementing Other Flooring in Your Home


Tile Floors Are Easy to Maintain
When you own your own home or business, you have enough to do each day without stressing over your floors. One of the reasons tile is a popular option for home and business owners is that it is easy to clean. It is a great option for kitchens, especially for chefs that tend to be susceptible to spills and messes. Even a spill that has set overnight will not stain this product like it would on carpet flooring. You can easily clean this flooring with a number of products without worrying about causing damage to your tiles.
Professional Installation of Tile Flooring Products
Once you have chosen the right materials for your space, take the final step in updating your home with a tile flooring installation from our professionals. As part of our services, we are happy to install these new floors for you.

Many homeowners believe that there is nothing more to a flooring installation than just laying down tiles. The truth is that this is a job best left to the professionals in order to minimize the need for future repairs. Our experienced contractors are available to tackle your tile installation for your convenience. We have the right tools to cut the tiles, install them properly, and lay them quickly. Soon enough, you will have completely transformed your home with brand-new tile flooring.

Contact us or visit our showroom to learn more about our tile flooring products and installation services. We proudly carry a full selection of porcelain, slate, and ceramic tile for customers throughout Bluffdale, Utah, and the surrounding areas throughout the Utah Valley and Utah, David, and Wasatch counties.