Upgrade Your Floors With Durable & Beautiful Laminate
Laminate Flooring in Bluffdale, UT
At Bowcutt's Flooring America, you can choose your favorite laminate flooring from hundreds of options in brand, style, texture, and color at our showroom in Bluffdale, UT. We carry many stylish and durable laminate wood and laminate tile options. You are sure to find the floors that perfectly match your style preferences, budget, and lifestyle needs.

Count on our knowledgeable staff to help you navigate our wide selection of trustworthy and beautiful laminate floors. After you've chosen your new laminate floors, our team of installation professionals can handle the job for you. Our designers can help you choose the best flooring for your home and provide you with a range of colors and textures to pick from. Thanks to our nationwide 500-store buying power, we only supply high-quality brands from leading manufacturers such as:
Mannington

Mohawk

Shaw Floors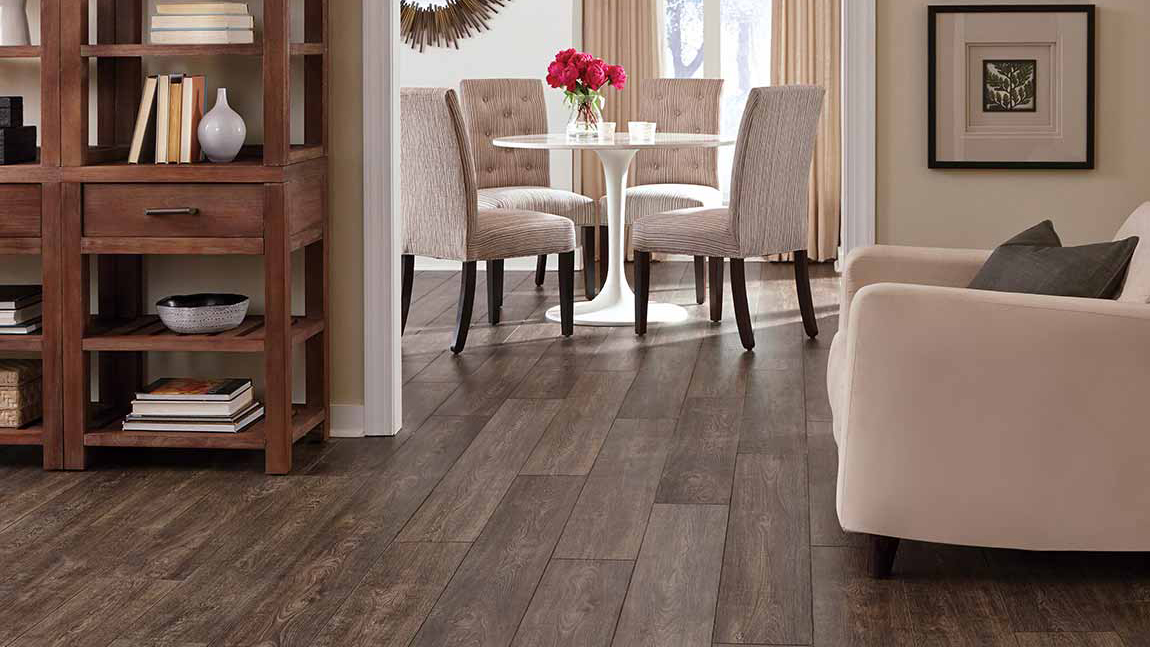 The Advantages of Laminate
When it comes to renovating your floors, we know that you have a lot of flooring options to choose from. Laminate flooring offers many advantages for both you and your home. Laminate flooring can last for years and it requires very little upkeep. It can handle heavy foot traffic and it is resistant to stains, cracks, dents, and fading. Each of these features is made into a finished product that looks like hardwood, ceramic, or marble flooring.

With its ease of care, laminate flooring is one of the most popular products on the market. Cleaning your laminate is as simple as sweeping or vacuuming it at least once per week and mopping on occasion. Before purchasing, be sure to check your warranty and avoid using cleaning solutions that could harm the laminate's wear layer. We are always happy to make product recommendations that fit your warranty.
What is Laminate?
Laminate flooring is created using a direct or high-pressure technique to provide you with a strong flooring choice that will last a long time. The direct-pressure method fuses all four layers at once while the high-pressure method fuses the layers one at a time with higher amounts of weighted pressure and heat to produce the most durable forms of laminate. Both methods produce beautiful flooring that is available in many patterns and colors.

As a popular hardwood and tile alternative, laminate offers a solid appearance and distinct layers that help protect it from everyday wear and tear. Due to its low cost, laminate is a great flooring choice for larger homes or commercial spaces. Laminate is manufactured with a base that protects against moisture and a core that can withstand heavy foot traffic. The wear is typically made with melanin resin and aluminum oxide, which are elements that protect your floor from stains and other markings. Laminate's top layers are decorative, which allows for a variety of patterns that can mimic wood and stone. When you visit our showroom, you can choose from a variety of laminate flooring options that are sure to fit your style.
Types of Laminate
Laminate Wood Flooring
Our laminate wood flooring offers the same beauty and traditional look as hardwood floors, but it is more durable and low-maintenance. Laminate wood flooring can look just like your favorite hardwood species such as mahogany and oak and this is because of the laminate's high-quality photogenic top layer. Laminate has layered construction with a clear coating on top that allows you to see the image of wood beneath. Behind this is a sturdy wear layer that stabilizes this flooring and a backing layer that resists moisture.
Laminate Tile Flooring
Stone and tile add richness to any living space. Laminate tile flooring replicates the highly desirable appearance of real stone flooring at a lesser cost. Our stunning collections of laminate resemble quarried stone, porcelain, ceramic, glass, and more. Select the floors that resemble your favorite stone or tile, and you'll receive a high-end look without enduring a high-end price.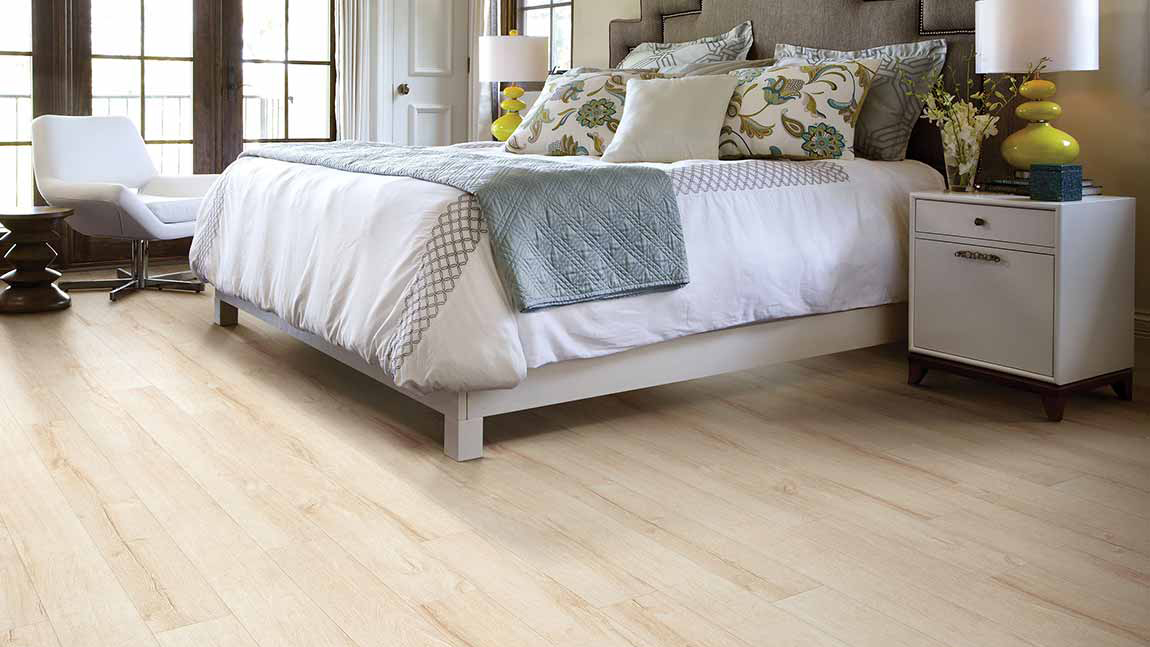 Expert Laminate Installation
After you've selected your perfect laminate floors, follow up with our professional installation services. You will notice how beautiful your new flooring looks when our installation technicians have finished. If you choose to work with us to install your new laminate, we will schedule a time to perform the installation that fits your schedule. Our professional expertise and flooring equipment ensure the entire installation process is quick and easy for you.

When you work with us, you will get the best results. From preparing the subfloor to laying the laminate, everything is done with the utmost precision and care. Once we finish your installation, you can expect your new flooring to be securely attached and seamlessly fit. Our installation services will make your new laminate flooring look better and last longer. Our promise of a quality installation is backed by our Ultimate Confidence Guarantee, which assures any necessary repairs relating to the installation are free of charge within 30 days of your installation.


Contact us to learn more about our laminate flooring selection. We are proud to serve clients in Bluffdale, UT, as well as the surrounding communities.