Design Trends and Inspiration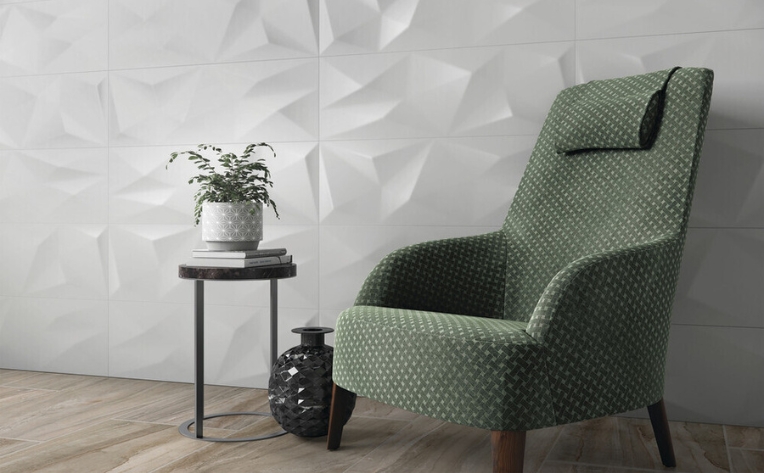 Nov 16, 2022
While biophilia might sound like a strange, futuristic design trend, in reality, it's the perfect blend of nature and inner well-being. Biophilic design has been on the rise these last few years and has only grown more popular during the pandemic as many were forced to stay indoors and quality time spent outside became a scarcity.
Now, even with the world opening up, people are looking towards their homes as spaces to marry indoor and outdoor elements to create an environment that's infused with natural and personal touches. With the winter winds fast approaching and daylight dwindling, bringing the natural world inside is more important than ever. Luckily, we've outlined a few ways that you can easily bring biophilic design into your home below.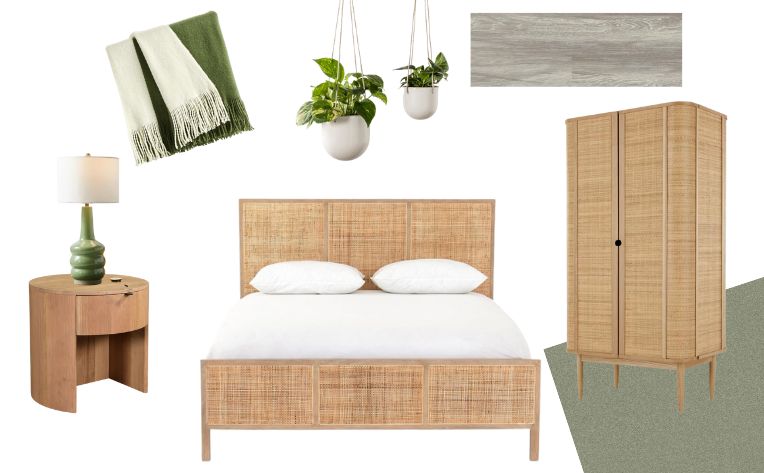 Convivial Arched Hanging Plants No. 1; Pottery Barn Dolores Cane Platform Bed in Natural; Anthropologie Sage Table Lamp; West Elm Theo 19" 1-Drawer Nightstand in Natural; Gray Washed Luxury Vinyl by Flooring America; MADE Liana Rattan Wardrobe; Crate & Barrel Tepi Moss Throw Blanket; Tigressa Sampriti II Premiere Solid in Apple Mint by Flooring America
What is Biophilic Design?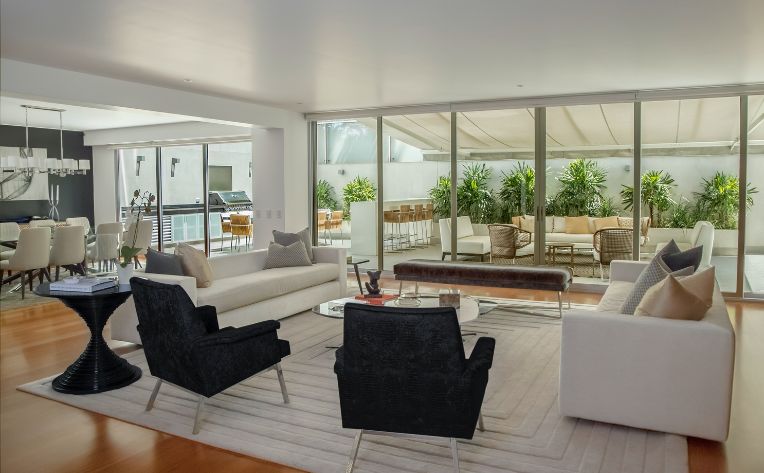 First off, what is biophilic design? Biophilic design is all about bringing your love for the outdoors indoors. This concept was coined by the design industry to express connectivity to the natural world through the direct use of nature in the design space. By illuminating your space with natural light and integrating natural elements throughout your home, biophilia harnesses our innate love of nature. Sit back, relax, and take in everything nature has to offer with a Zen, biophilic aesthetic.
How to Create a Biophilic Home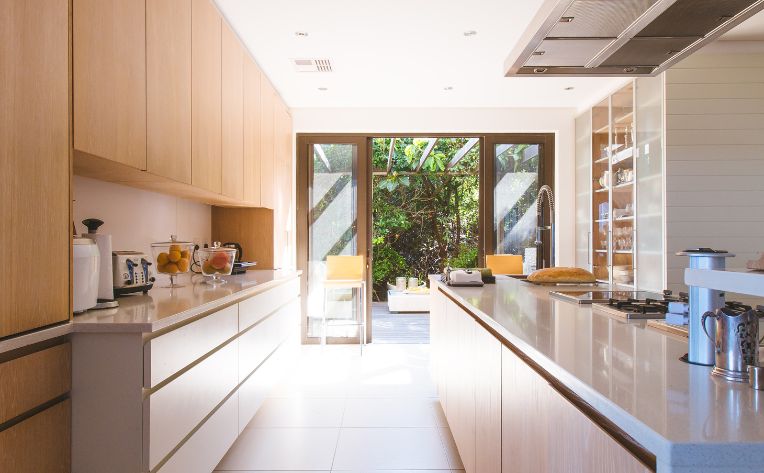 You'll be pleased to know that designing a biophilic home doesn't require a complete overall or home renovation. Instead, you can pick and choose the elements of biophilic design that best complement your decor and home design scheme to create a space that's unique to you.
1. Use a natural color palette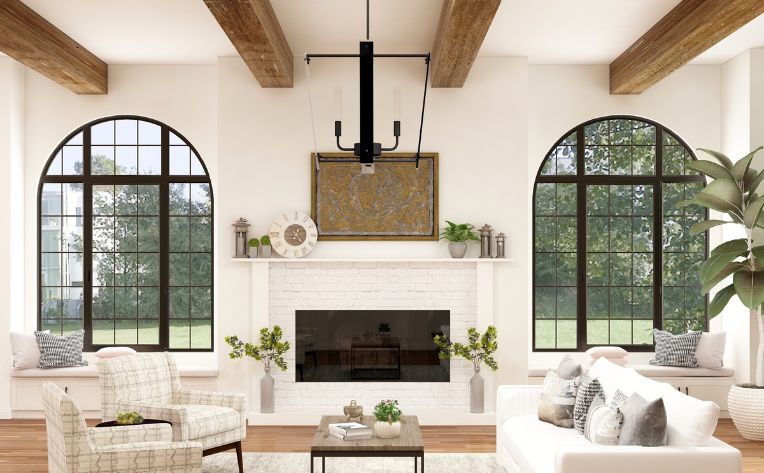 Start by creating a base with natural earth tones. Gather inspiration from natural color palettes like the forest, sea, and mountains to set a down-to-earth mood. Think sandy beiges, chocolate browns, sage greens, and ocean blues. Infuse these colors through your walls, flooring, countertops, and cabinets.
2. Accessorize with natural materials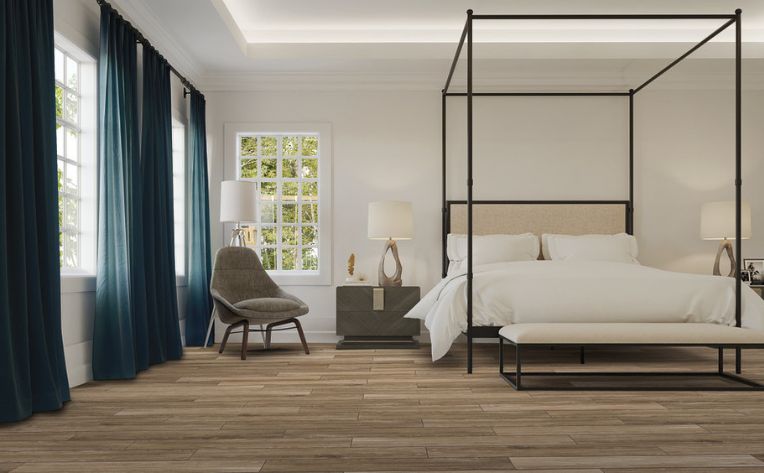 Saddle Brook by Daltile
Using organic elements like wood and stone, you can set a Zen mood. This can be through natural wood accents, organic leather furniture, or greenery. Maybe you opt for wood-look tiling in the bedroom and white oak wide planks in the living room or a natural slate in the foyer. Whatever your taste, source your decor from organic elements and materials.
3. Decorate with plants
Plants are perhaps the easiest way to incorporate biophilia into your home. Naturally infuse the outdoors throughout your space with fresh bouquets, house plants, and dried arrangements.
4. Utilize natural light and fresh air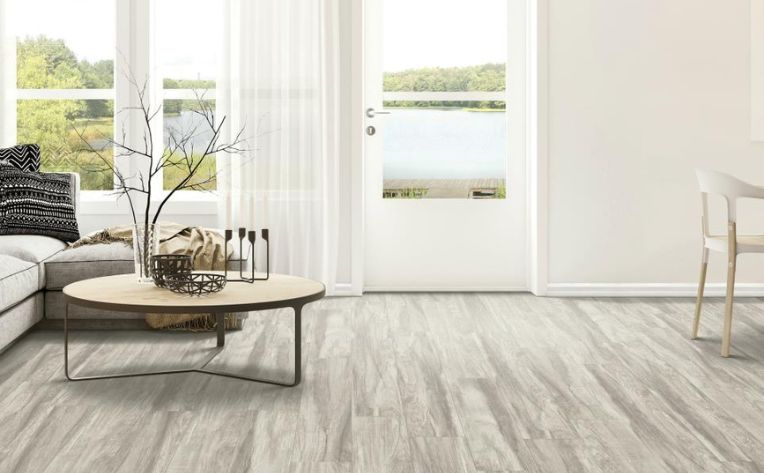 A key element of biophilic design is blending indoor and outdoor spaces seamlessly. The best way to do this is by maximizing daylight with big windows, open-concept spaces, and sliding doors that easily lead to outdoor areas like your back deck or a private balcony.
5. Incorporate water
Last but not least, incorporate water into your design. This doesn't mean you need to build some crazy waterfall feature in the entryway, but instead draw inspiration from the element of water itself. Maybe for you, this does look like adding an indoor fountain feature or maybe this means bringing in the blues of the ocean through curtains and area rugs or finding a textured print that reminds you of flowing water.
Looking for more design inspiration or curious about the upcoming 2023 design trends? Check out our latest issue of Design at Home to gather fresh ideas for your space this season!
Continue Reading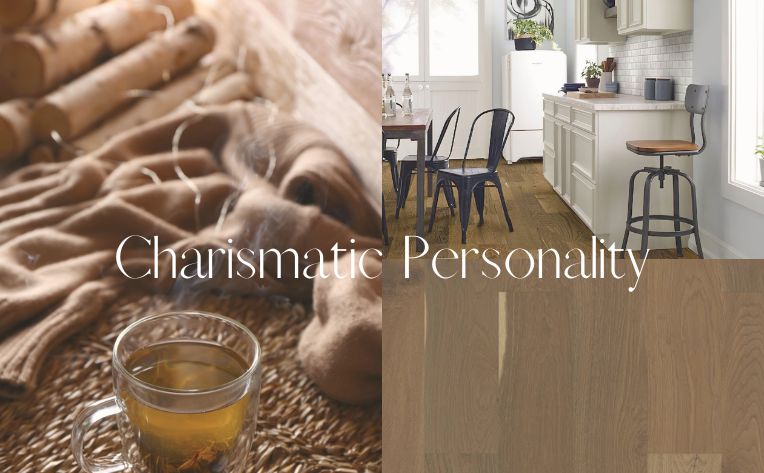 Oct 14, 2022
When we think of upcoming trends and styles, our minds often wander to modern escapes and glass designs, so it might be a shock to discover that character and personality are making their way into interior design trends. Our post-pandemic world offers a glimpse into ways to infuse color, warmth and joy into our home. So while trendy fads may include modern finishes, the charisma of warm and natural flooring has a habit of finding its way back into homes year after year.
Here are four recommended flooring products to get you started on infusing your home with charismatic personality:
Enchanting Hardwood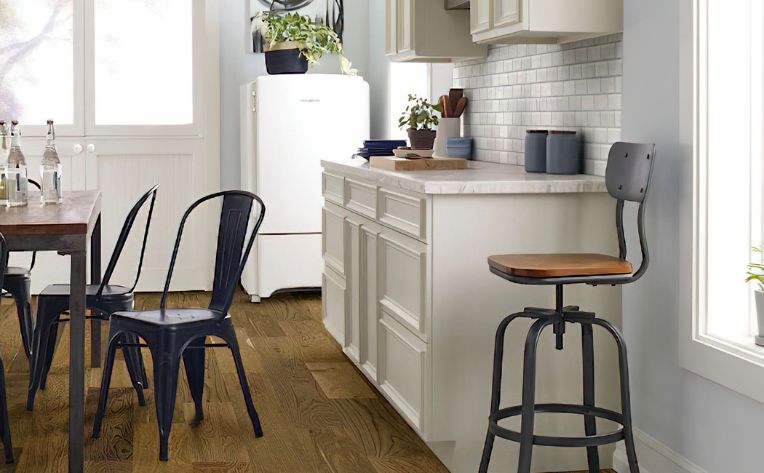 Floorcraft East Bluff in Wynford
Experience the rich character and stylish charm of Floorcraft's East Bluff engineered hardwood and bring personality to any room of your home with aesthetics that thrill both traditional and blended design types like modern farmhouse and shabby chic.
Not only is this flooring attractive, but it's also extremely functional as it features a tough-as-nails aluminum oxide coating that resists scratches with ease. As a result, you get a flooring that's not only eye-catching and charming, but one that will last for years to come, too.
Charming Luxury Vinyl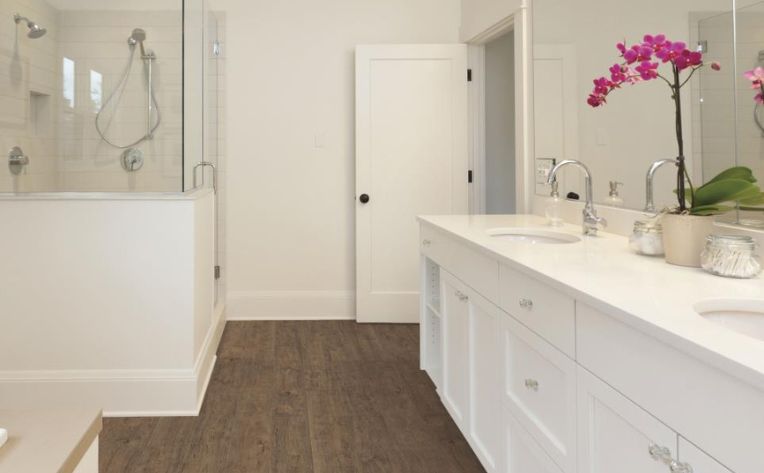 Sidekick in Russet by Downs H20
If you're looking to add personality to your home in a subtle yet effective way, look no further than Downs H20's Sidekick flooring that features an an ultra-realistic wood look. With its rich character and natural, weathered look, this flooring is sure to add a splash of charisma to any space in your home and will withstand even the most active households in the process. Whether you have rambunctious kids or rowdy pets, this flooring can handle it all due to its waterproof, scratch-resistant, and scuff-resistant nature.
Captivating Carpet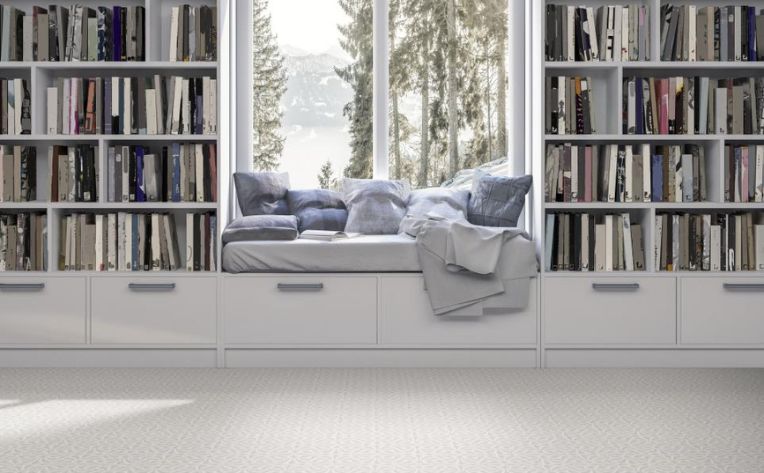 Passage to Ballie in Frost by Passages by Tigressa
Carpet always brings forth a sense of nostalgia and with Passage to Ballie, you get the traditional motif of a classic carpet mixed with the performance-enhanced fibers of modern carpet technology. Combining the elegant beauty of a patterned carpet with the softest nylon fibers, this carpet adds texture and personality to any room of your home..
Throwback Tile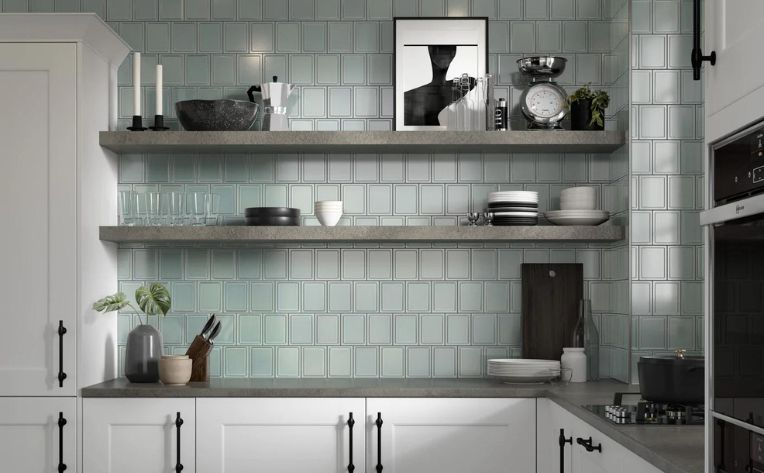 Cuadro™ Glazed Porcelain Mosaic Tile
With Cuadro Glazed Porcelain Mosaic tile, you get a decorative wall tile that's reminiscent of a classic Shaker door style. Featuring a gorgeous blue hue, you can infuse modern color into your home through a transitional aesthetic that works to blend contemporary and traditional styles.
Continue Reading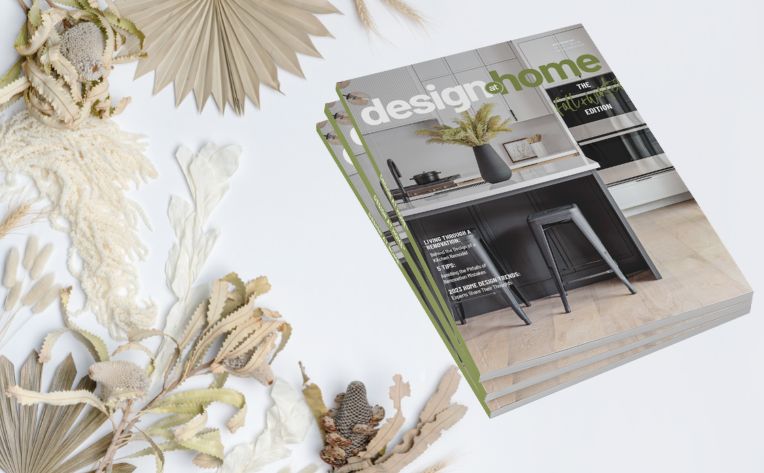 Oct 04, 2022
Although it's always sad to say goodbye to the bright days of summer, fall brings with it a crisp, clear air that paves the way for new beginnings. And what better time to refresh your home than during this cooler season, forgoing the rainy days and summer heat!
With the boom in the housing market, the question is always to buy, to sell or to stay? Either way, you want to feel comfortable in your home and what better time than now to dive into our home improvement projects? Starting with this issue of Design at Home, we'll provide you with plenty of insight into the top tips and design advice for completing a successful home renovation.
5 Renovation Mistakes to Avoid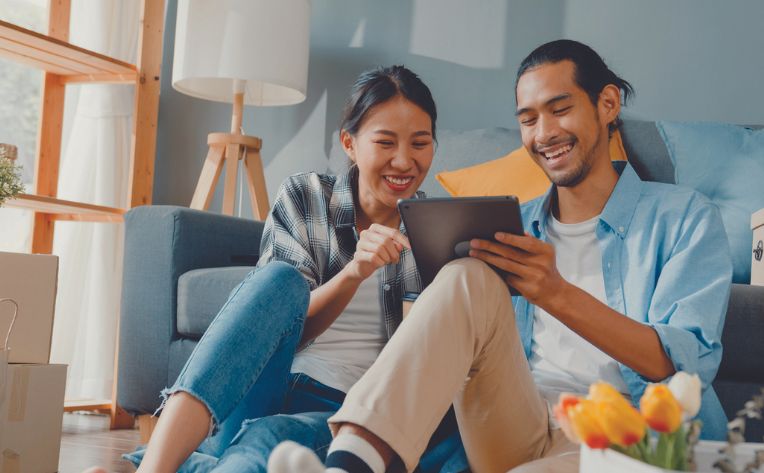 Beginning with our article on the top renovation mistakes to avoid will significantly decrease the number of bumps along the way of your home remodel. There is no denying that remodeling your house may be fun. However, there are numerous ways that things can go wrong, especially with a huge project. We help you navigate the home remodel of your dreams without any unpleasant surprises by providing a list of renovation blunders to avoid.
A Bar for Every Mood: Finding the Right Personalized Bar for You
An at-home bar allows you to entertain in the convenience of your own home, whether you're celebrating a special occasion or just hanging out with friends. There are countless options to design your home bar for wine drinkers, coffee connoisseurs, and tea enthusiasts alike. Learn how to construct the ideal happy hour spot in your comfortable home by customizing your wet bar. Plus, find floors to match with our "Get the Look" product recommendations!
Q&A with Lisa Kooistra on Remodeling a Contemporary Bungalow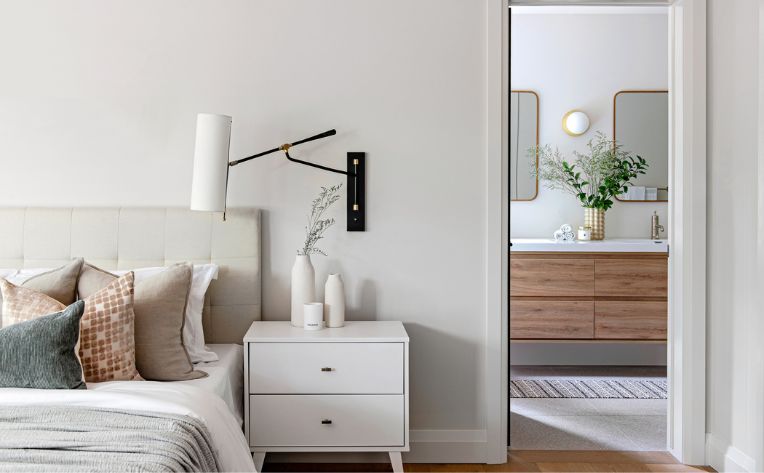 Design by LISA KOOISTRA Photography by MIKE CHAJECKI
Learn how Lisa Kooistra took an old, outdated cottage and turned it into a brand-new contemporary space in this exclusive interview. Lisa divulges her secrets on how to upgrade the cozy design of your place with warm textures and neutral color schemes in this sneak peak into her design process behind an unconventional home renovation.
Style Spotlight: 3 Moods to Cozy Up With
Three current interior design trends that are likely to stand out in your home this season are featured in this issue's styles we love section. Biophilic design incorporates elements from nature that let you interact with the outdoors without ever leaving your house. Neoclassical components that evoke the look of the French Mediterranean are added to the affluent style of the French Riviera architecture. Then there is Art Deco, which is ideal for those who wish to stand out with vibrant colors and eye-catching artwork in their home.
Pet-Proof Design Ideas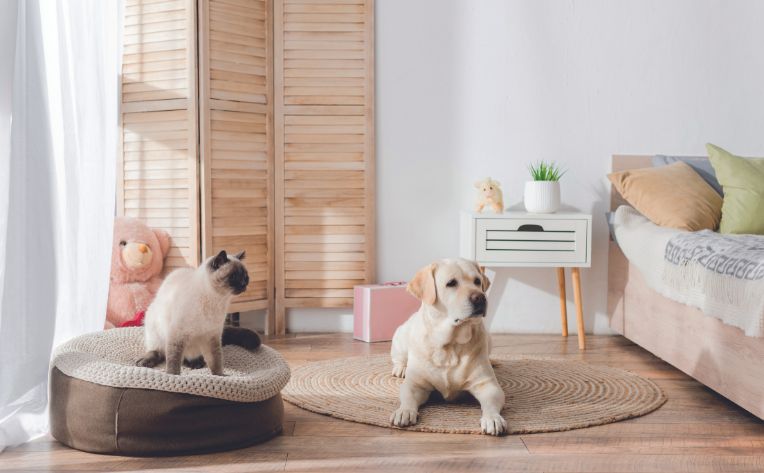 Our pets oftentimes make the best playmates. But while you might be constantly cooing over your puppy's tiny paws, what do you do when those same paws are dragging muck across the living room carpet? Despite how cute our furry buddies may be, the harsh truth is that they have a tendency to chew, claw, and shed everywhere. Fortunately, it's possible to pet-proof your house without sacrificing design. This exclusive article from the most recent edition of Design at Home explains how.
What's Trending in Interior Design?
It's no secret that trends change quickly across the globe. Fortunately, we have the latest scoop on what's trending to stay ahead of the 2023 styles! Check out what six professional designers have to say about what's trending this year in this exclusive article on the world of interior design.
Transitioning Flooring in Your Home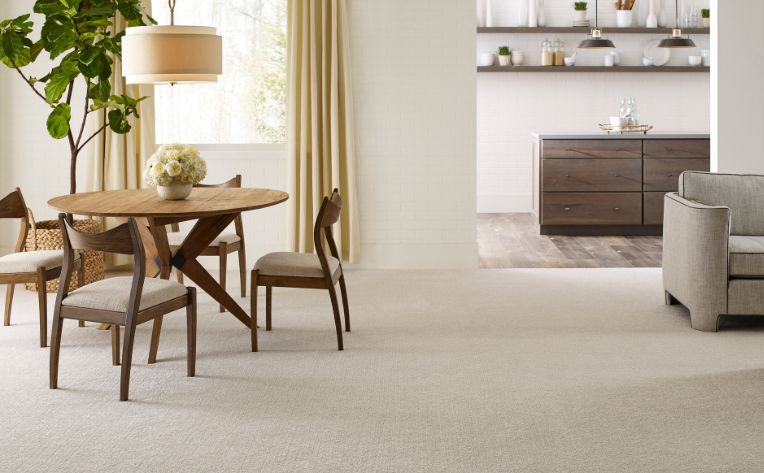 Your flooring needs will vary room to room, depending on the intended use. While your bedrooms and living room might benefit from having a nice, warm surface underfoot, your bathrooms, kitchens, and laundry rooms might need a durable, waterproof option. Consider how you can create a smooth floor transition with this article on selecting the best flooring for your room transitions.
Kitchen Reno Survival Guide
Written by Patti Wilson
There's a reason we don't often renovate our kitchens: it's a big project to undertake. It seems, during the process, you must learn to live without a kitchen. You'll eventually have a beautifully functional kitchen, but how do you get through the reconstruction phase without living in complete chaos? Patti Wilson, an expert designer with many kitchen renos under her belt, writes a detailed survival guide on navigating a kitchen remodel so you can swiftly create the kitchen of your dreams.
A Downtown Loft for Everyday Living
Written by Kate O'Hara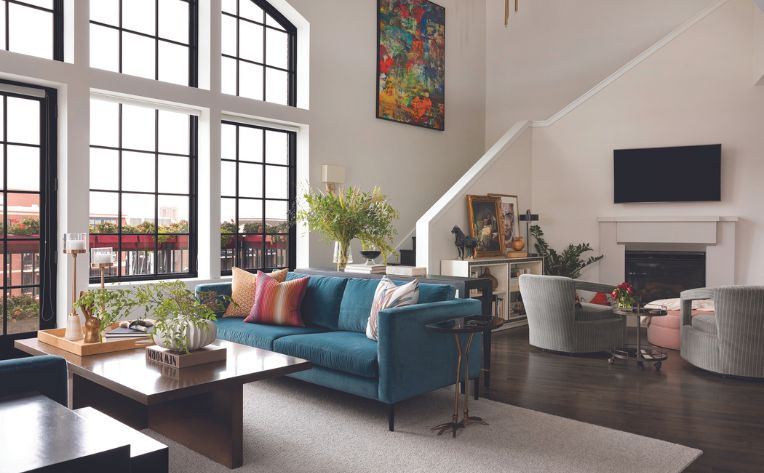 Design by MARTHA O'HARA INTERIORS Photography by SPACECRAFTING PHOTOGRAPY
Lastly, Kate O'Hara gives us a behind the scenes look at a downtown loft remodel fit for everyday living. Designed for a family of four that had recently relocated to the city, Kate talks about how she remodeled a lofted condo fit for entertaining a city-dwelling family. She gives us a before and after explanation, detailing how she transformed the outdated condo into one that worked for the entire family's needs and could grow with them.

Read the full versions of these articles when the Fall/Winter magazine goes live here.
Continue Reading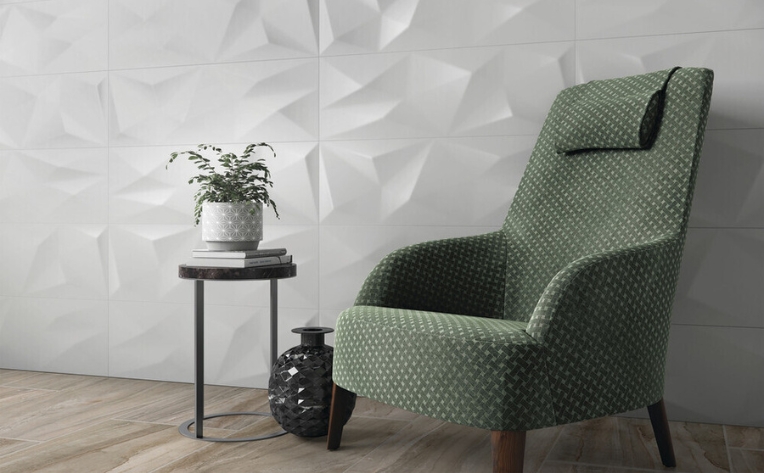 Sep 29, 2022
Your forever home doesn't need to look the same forever. Here are five signs that it's time to renovate your home.
1. It is showing significant signs of wear and tear
No matter how recently your house was built –or not so recently –you may have picked up on a few pain points throughout the years. Whether you've noticed the crown molding detaching, tiles coming loose, the paint fading, or any kind of water damage, these are all hints to begin the repair and renovation process. And remember, don't put off your renovations. Not only can severe wear and tear pose a threat to the integrity of your home, but delaying the process will only make the timeline longer and may cause the price of renovations to jump.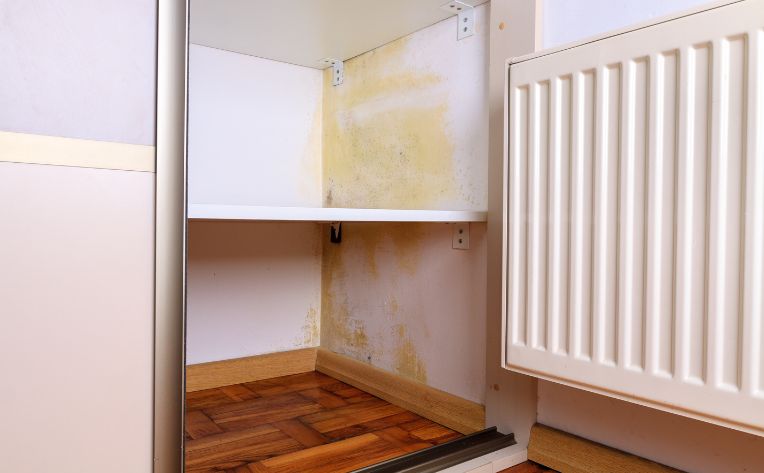 2. Because you feel like it
Hey, there is nothing wrong with needing a little shake-up in your life! As you evolve, so will your taste, so it is only natural that your preferences for your home's aesthetic would as well. Not only can your own taste change, but the prevailing style trends nowadays may also differ vastly from what was trending when you first remodeled your home. That being said, renovating your home is not something you do just on a whim. Make sure to plan it thoroughly to ensure that this renovation is truly what you want and is cost-efficient. If you are unsure where to start looking for inspiration for your future home, we have a section on our blog dedicated to the latest design trends and inspiration.
3. You have the budget and time to do so
We won't sit here and try to act like a renovation is not a big undertaking because it most certainly is. But it is a worthwhile investment, both financially and emotionally. Before the renovations officially kick off, make sure you have a clear-cut timeline, a defined budget, and, if needed, a place to stay if your home is uninhabitable during the renovations. Of course, things are bound to happen, and even the best-laid plans may go awry, but as long as you stay on target, your hard work will pay off, and you'll end up with a home you love and one that reflects you.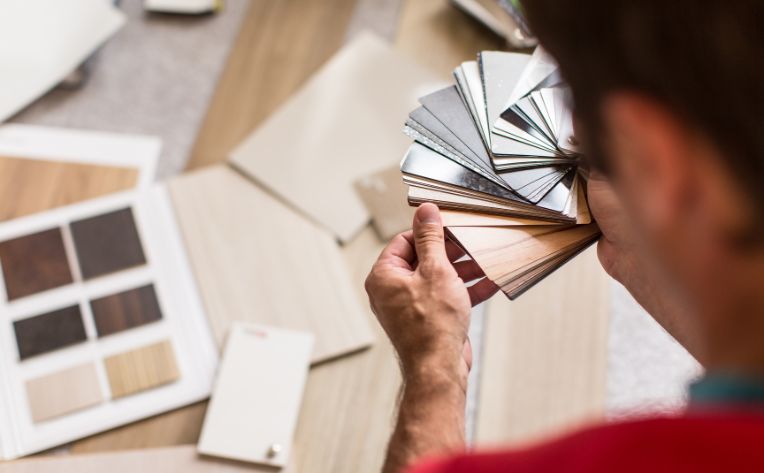 4. The way you use the space has changed
Over the years you spend in your home, a lot can change. For example, you may be interested in converting your spare room to a playroom for your new little ones, or maybe you're eyeing the attic for an office space so you can work remotely. Renovating can be a game changer in making sure your home can evolve with your needs.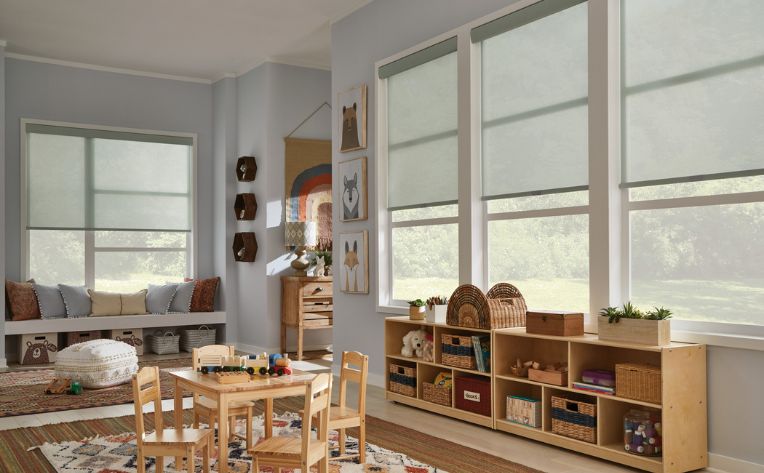 5. To keep or increase the value
You value your home, so make sure it is valued by everyone else. Keeping your home up to date is key to maintaining or increasing your home's value. For example, having durable floors can make a dramatic difference. Hardwood is a great flooring option for this very reason, as it is seen as long-lasting, versatile, and easy to clean, but that is not to say there aren't other excellent flooring options available. Installing brand new carpet or luxury vinyl can also dramatically increase your home value.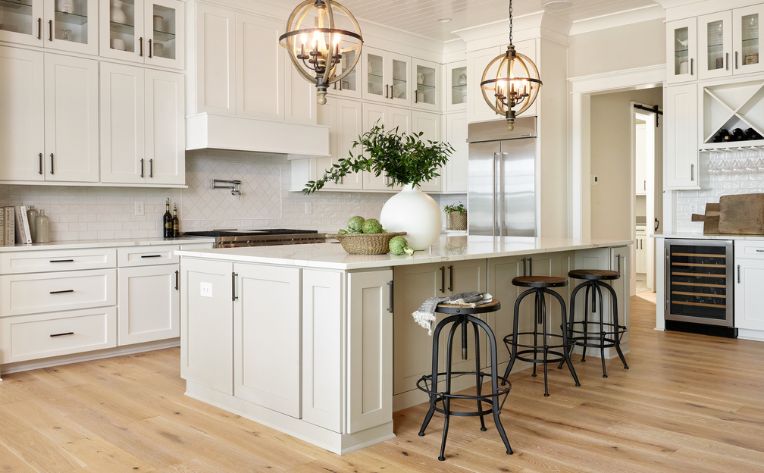 Find your local Flooring America to get connected with a qualified expert for more information about your next home remodeling project and to discuss increasing your home's value with quality floors.
Continue Reading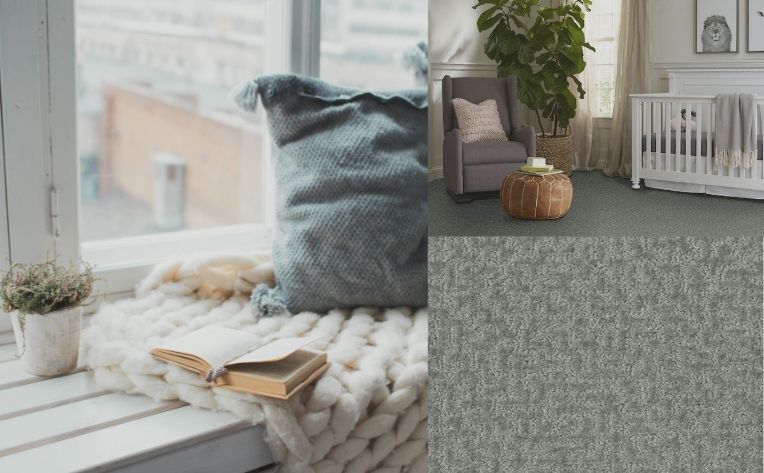 Sep 19, 2022
Your home is your sanctuary, which means that it should be comfortable to a luxurious degree. When it's time to lay back and relax at the end of a busy day, having a cozy space to do so can make all the difference. To lend your home design luxurious comfort, fill your space with comfortable throws and pillows and layer through various textures and materials. Round out your cozy decor with the perfect flooring. We've collected some of our favorite flooring products so you can fast-track your way to transforming your home into a source of endless comfort.
1. Cozy Carpet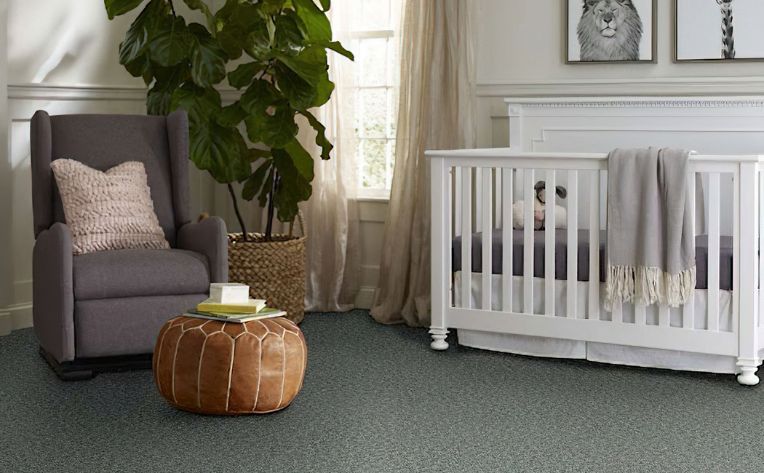 Rival & Delightful by Rival by Resista in Succulent
Nostalgia for past comforts is alive and well, with trends like cozy cottage core, wallpapered walls, and vintage furniture taking center stage. Seek the comfort of a soft carpet underfoot with Rival by Resista's Rival & Delightful carpet in the color Succulent. This gorgeous sage green hue is not only on trend but the advanced fibers of this carpet deliver plush softness for maximum comfort.
2. Dark-Toned Hardwood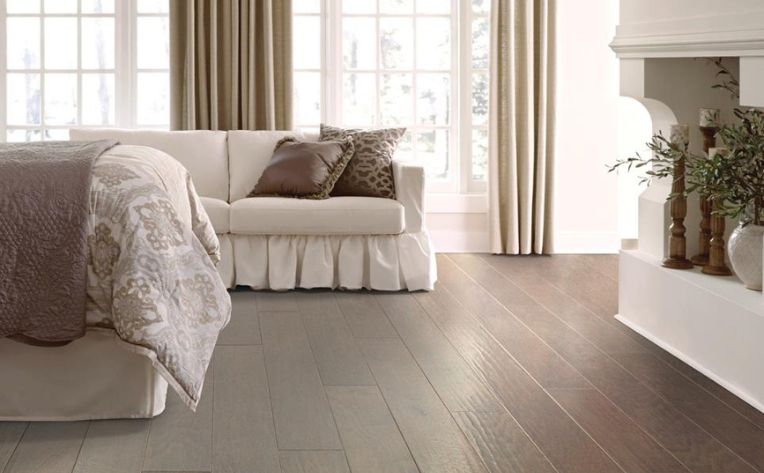 Bostwick by Floorcraft in True Brown
If you're looking for an easy way to create a comfortable and inviting atmosphere in your home, incorporating a rich, chocolate-hued hardwood like Bostwick by Floorcraft in True Brown will do just the trick. Warmth and comfort go hand-in-hand, making this hardwood perfect for adding that element of luxurious comfort that you're looking for.
3. Wood-Look Luxury Vinyl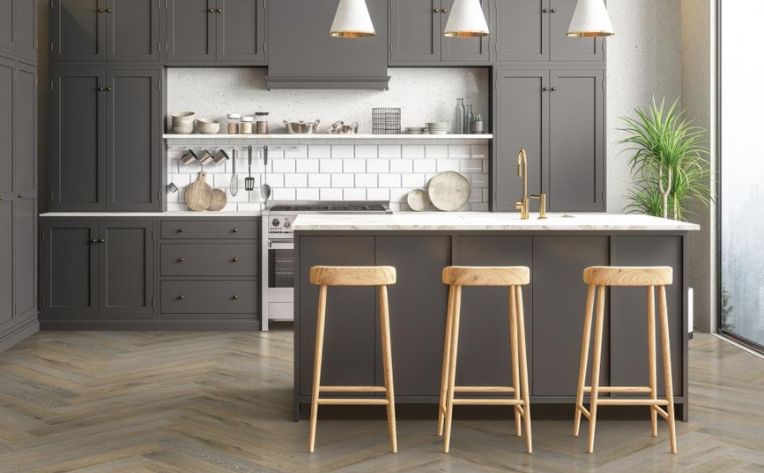 Timber Plus Herringbone by Downs H20 in Charleston Herringbone
Believe it or not, you don't have to sacrifice style for comfort when transforming your home into a refuge for luxurious comfort. With Timber Plus Herringbone by Downs H20 in Charleston Herringbone, you get the ultra-realistic, comforting look of wood but with a softer flooring underfoot. Luxury vinyl is known for being a warmer flooring choice when compared to tile or hardwood floors. To elevate your space into a modem of luxe and comfort, find a herringbone product that's stylish pattern is certain to impress.
4. Rustic Laminate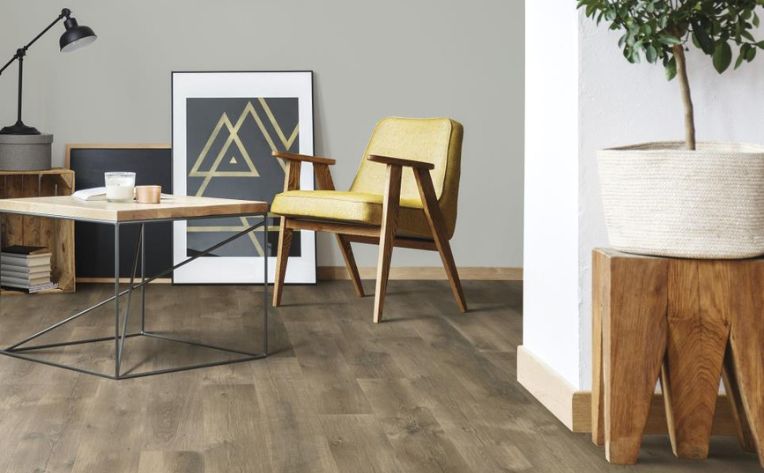 Mountain Lane Oak by Floorcraft Performance Flooring in Shoreline
Mountain Lane Oak by Floorcraft Performance Flooring in Shoreline makes for a perfectly warm and rustic addition to your family household. The wood-toned hue of this flooring features the distinctive look of weathered, aged oak that instantly adds a source of warmth to any room. As you well know, part of being comfortable in your home is knowing that your floors can handle your mess. Thankfully, this laminate product is waterproof, kid-proof, and pet-proof so it can easily handle your family's active lifestyle. While this laminate flooring complements a range of decors, it's guaranteed to only add cozy, inviting vibes to your home.
It can be a daunting task to find the right flooring for your needs. Fortunately, it doesn't have to be. With the help of professionals at your local Flooring America, you can receive expert flooring advice that makes the process stress-free. For more of this year's top flooring trends and products, be sure to check out our 2022 Style Watch list.
Continue Reading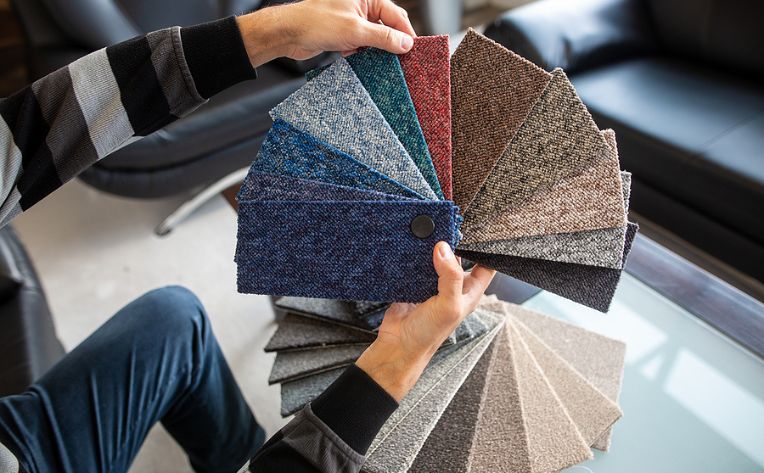 Sep 15, 2022
After a long day at work, there is no better feeling than slipping your socks and shoes off and striding onto cloud-like, comfortable carpeting. Not all carpets are created equally, though, and everyone has their own personal definition of what makes a perfect carpet. So, let's explore some of the important distinctions between carpets by focusing on the five main components of a carpet.
Density is a factor in determining whether a carpet is of good quality. The higher the density, the higher the quality will be of the carpet, as it will be thicker and softer. This is often confused with face weight, which refers to how yarn is used in an individual carpet pile. Face weight is an important factor in a carpet's density. In fact, the equation to calculate the density of a carpet is the face weight multiplied by 36, divided by the carpet pile height. There is an ideal density for each fiber type, though 3,000 and higher is optimal. If it is an area with high foot traffic, we recommend 5,000.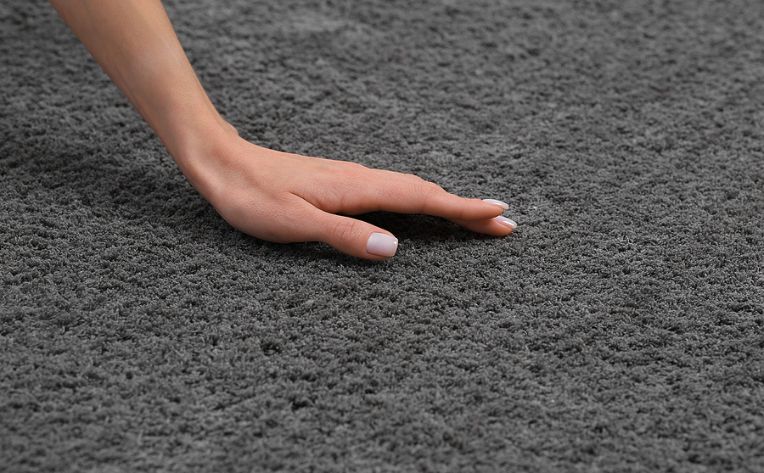 Fiber refers to the material that the carpet is made from. There are four main types of fiber: nylon, polyester, olefin, and wool. Nylon is stain-resistant and can withstand high foot traffic, making it an ideal choice for families. Polyester is a hypoallergenic fiber that can hold vibrant colors well. Olefin is found typically in commercial spaces and is stain- and moisture-resistant. Wool is a natural fiber and is revered for its innate beauty. All fibers have their own pros and cons. Consider not only the look and feel you want with your carpet but also what room you're installing in and how your floors will be used.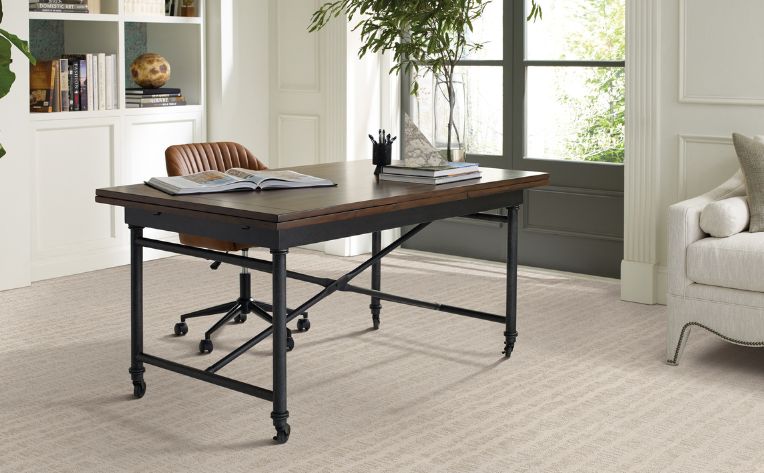 Pad, also known as a carpet cushion, is the layer of material that goes in between your carpet and your floors. It helps protect your carpeting, makes it feel softer, and acts as a sound dampener. While carpeting can naturally help drown out unwanted sound, the padding adds an extra layer and extra strength. The pad itself is made from either rubber, foam, or a different sponge-like material. In case of flooding, the extra padding can help protect the floors under the carpet from additional damage. As you may expect, the thicker the padding, the more expensive it becomes. Check your carpet pad's warranty and consult with a flooring expert to find the best carpet pad for your floors.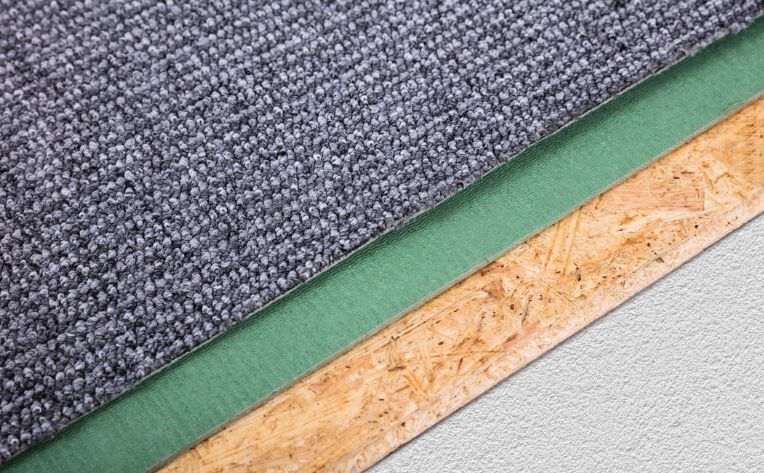 Pile is the loop in the carpet. Low pile carpets have short, tight loops, whereas high pile carpets have tall, loose loops. Lower pile looks and feels flat and is ideal for high traffic areas. The lower the pile, the smoother the carpet will feel. Higher pile looks and feels fluffier and lusher, but dirt and dust are more likely to get caught in it and visibly stand out. There is also medium pile, which strikes a nice balance between comfort and convenience when it comes to cleaning.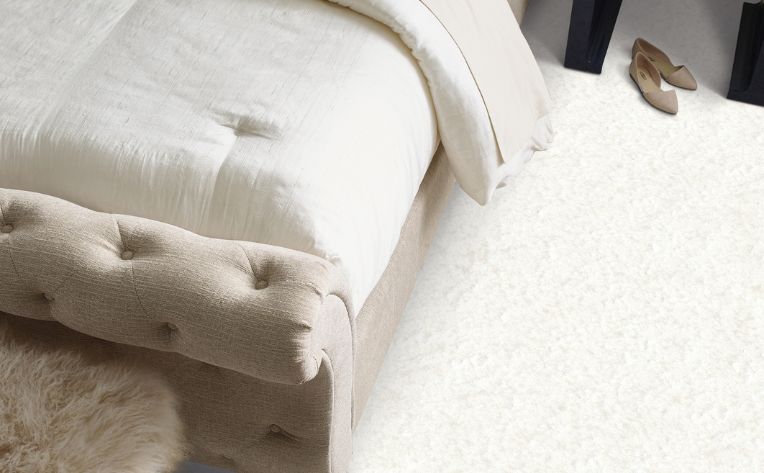 Color is also an important differentiator; however, that is something only you can decide on. If you are looking for some inspiration on what direction to take for the color of your carpet, we recommend reading and reviewing Best Colors by Flooring Type: Carpet for more carpet color inspiration and Bringing Your Living Room to Life with Carpet if you are deciding on a carpet color for your living room or more neutral spaces.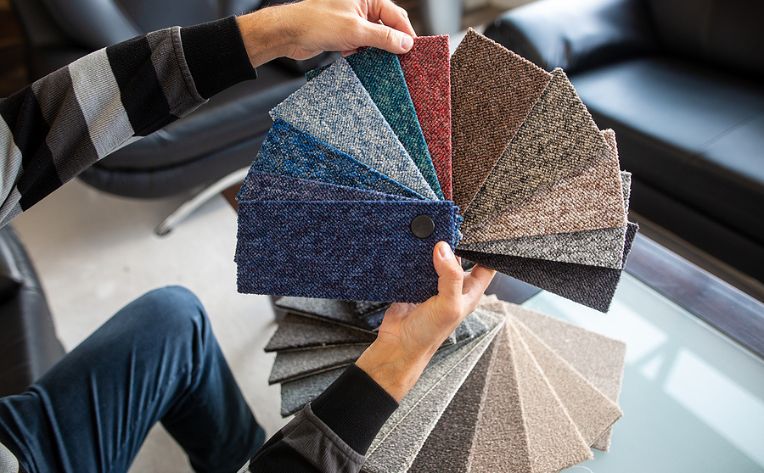 Now with this information in mind, you can confidently decide what kind of carpet products will best fit your space. If you need any additional help understanding these distinctions or learning more about design differences in carpet products, find your local Flooring America to get connected with a qualified expert for advice.
Continue Reading