Oftentimes it seems like you have to choose between having beautiful floors and having floors that can stand up to everything a cat could put them through. If you're looking for the best in feline-friendly floors but don't want to compromise on style, you've come to the right place. We'll cover all the functional needs to consider and the most stylish and feature-laden flooring solutions that meet your needs.
Issues to Address
Here are the issues that cats bring to the table (or should we say the floor):
First and foremost is pet hair. No matter what, you'll find yourself in a constant battle with pet hair. Depending on your cat's coat color, you should think about selecting a floor color that could help mask small amounts of fur in between your regular cleaning schedule. You'll also want a material that is easy to vacuum since that is the most efficient way to remove cat hair.
Scratch resistance is another feature you'll want to account for when shopping for floors. Even the tiniest of claws can still scratch your floors, depending on the durability of the material. Many floors these days are designed specifically to prevent scratches, which should help narrow down the options you have to choose from.
And even the best-trained cats may still be susceptible to the occasional accident. That being the case, looking for a floor that isn't very porous but also has a waterproof or stain-resistant feature is a good idea. This may seem like a lot of features for one floor, but don't be discouraged. There's still a huge selection of beautiful floors that feature everything you need to keep your cat and your home happy. Even some carpets are waterproof now!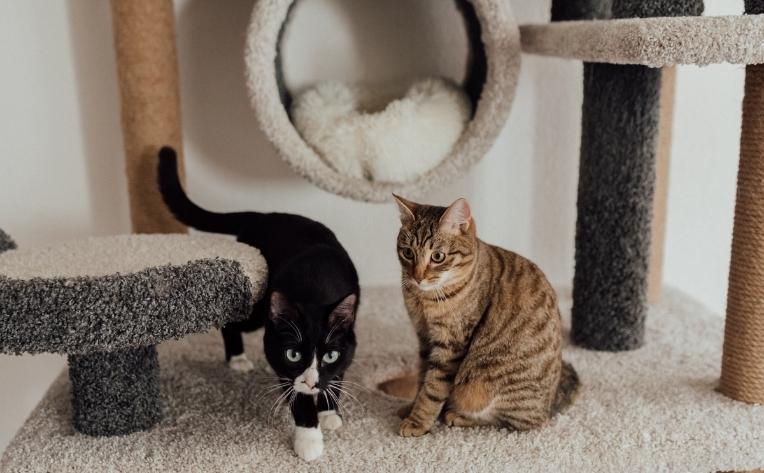 Luxury Vinyl for the Win
Luxury vinyl is a flooring material that continues to grow in popularity because of its affordability, durability, and ability to mimic other more expensive floors like hardwood, tile, or stone. Because luxury vinyl is made up of multiple layers and has a thick wear layer, it is waterproof and scratch-resistant. Plus, it comes in so many styles that you can easily find the right design for your home.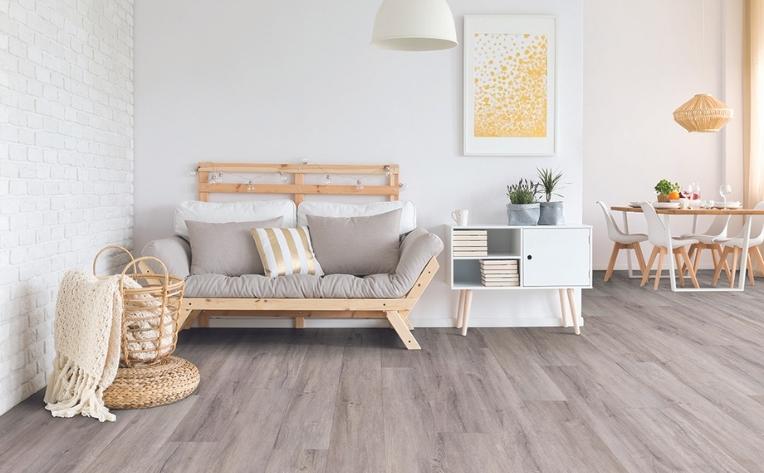 Tile's Unbeatable Durability
Another highly durable option that is perfect for your furry friend is tile. It's incredibly strength resists scratches and tile's natural properties make it extremely water-resistant. That means it will last long and clean up easily. Tile does tend to be more expensive than other flooring options but comes in different styles that vary in price. If you can't afford to replace all the floors in your house with tile, it may be a good idea to just replace the floors in the areas where your cat spends the most time, like around their litter box or food bowl.
Opt for Lighter Hardwoods
If you're set on the elegance and charm of hardwood floors, don't worry, you can still shop for certain types of wood floors that lend themselves better to cat homes. Look for lighter-colored woods to better hide cat hair, paired with a low-shine finish to give it more of a rustic look and conceal scratches. The less perfect your hardwood floors are to begin with, the less any cat-based damages will stand out.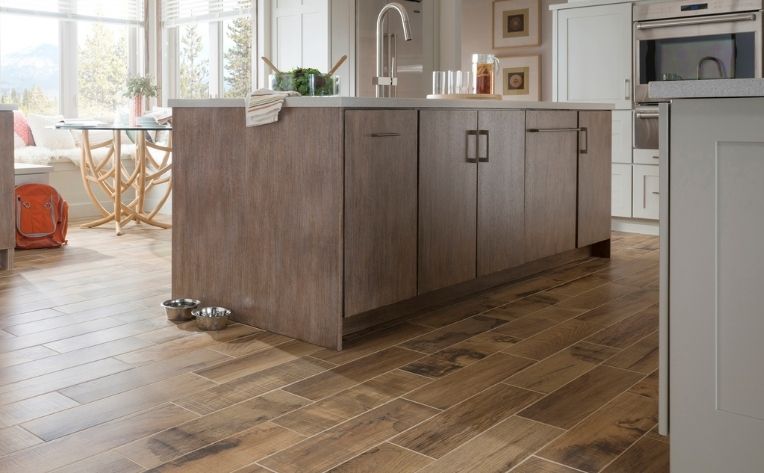 Low-Maintenance Laminate
If you're okay going the composite route, laminate and linoleum are incredibly low-maintenance flooring materials. These composite materials offer a little more cushion than some harder surfaces, which can help not only your joints but your cat's paws as well. They're some of the most durable flooring options out there, so you won't have to worry about scratches as much, and they are very easy to clean, no matter what surprises your cat has in store.
If you have any other questions at all about which type of floor is best for your cat and your home, reach out to the flooring experts at your local Flooring America. Some people are cat people, some are dog people, but we're floor people. Our experts are passionate about floors and making it easy to find the right one for your home and your lifestyle.